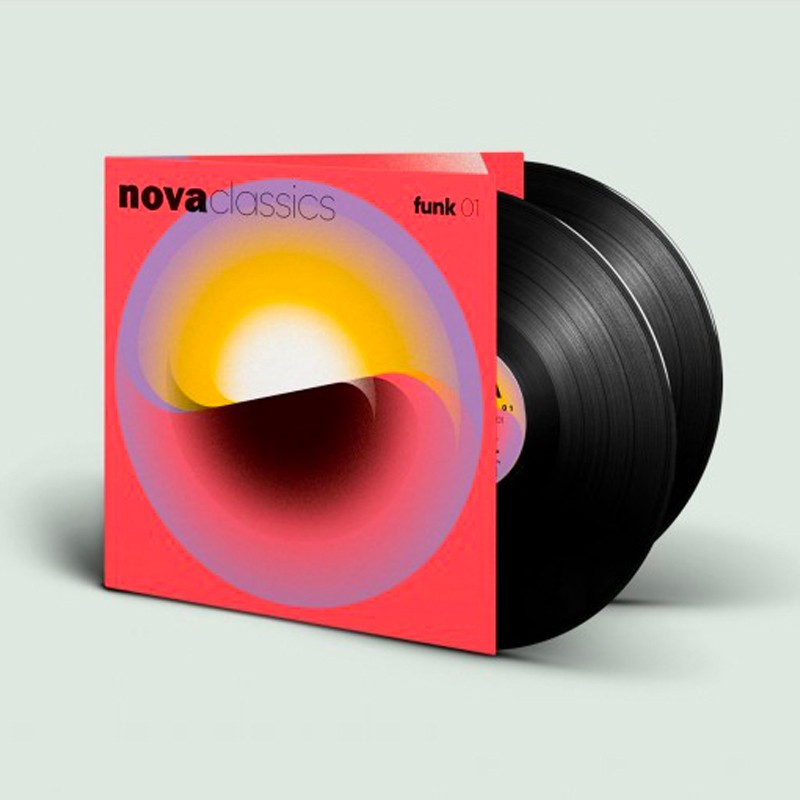  
Nova Classics Funk 01/ Double vinyle (édition limitée)
Nova revisite ses classiques avec une nouvelle collection de vinyles, Nova Classics, qui explore les raretés associées à chacun des genres musicaux défendus par la radio. Après deux premiers volumes sortis en 2019 – Soul & Hip-Hop -, redécouvrez les plus belles pépites de funk, en double vinyle et en digital. Du bon son, made in Nova.
Seize morceaux gravés dans le wax pour l'éternité
TrackList
Gwen McCrae - All This Love That I'm Givin' 
Cymande - Brothers On The Slide 
Brass Construction - Happy People 
Alicia Myers -  I Want To Thank You 
Coke Escovedo - I Wouldn't Change A Thing 
Fatback Band - Let the Drums Speak 
Bileo - Let's Go
Nohelani Cypriano - Lihue 
Ohio Players - Love Rollercoaster 
Zapp & Roger - More Bounce To The Ounce 
Cameo - Post Mortem 
Nina Simone - Save Me 
Car Carlton - She's A Bad Mama Jama (She's Built, She's Stacked) 
The Chakachas - Stories 
Manu Dibango - The Panther 
Eastside Connection -  You're So Right For Me 
© 2021 NOVA RECORDS - All rights reserved - Use by permission.

2 andre varer i den samme kategori: